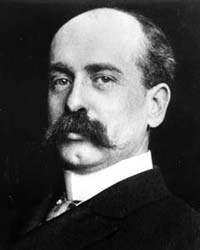 1882 – Charles Dow, Edward Jones and Charles Bergstresser begin a wire service that delivers news to investment houses along Wall Street.
Charles Dow wrote for The Providence Journal, where he wrote about steamboats as well as the discovery of silver in Colorado . The silver story, in which Dow traveled with New York financiers across the country, allowed the young reporter to develop valuable sources among New York 's bankers and market experts. As a result, he moved to New York in 1880. Edward Jones also worked in Providence , and he met Dow at The Providence Press. He followed Dow to New York , and they both began working for the Kiernan News Agency.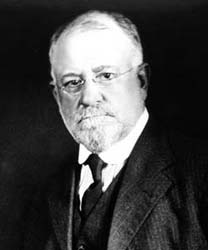 Along with Charles Bergstresser, another Kiernan reporter, they left the news agency in 1882 and created their own news service devoted to financial information. Located in a basement at 15 Wall Street , they produced news bulletins written by hand and delivered them by messengers to subscribers in the area. They were located next door to the New York Stock Exchange – and in the same building as their former employer, now their rival.
---